FSSA Sponsors Extra Innings Documentary Film
Extra Innings Documentary is film about aging athletes in the twilight of their lives bonding together to achieve lofty goals on a softball field. Watch the trailer above and visit our Facebook page here. The aging baby boomer population who once dominated the diamonds around the USA on a nightly basis in the 80's and 90's have now formed a massive brotherhood of "over 50" softball players. Athletes who participate in these "half-century" leagues play until th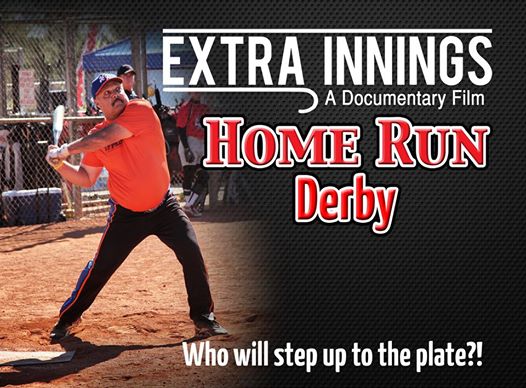 ey are well into their 70's and still bash 300' home runs and score from second on a single through the infield. Many of them are inductees in our Legends Hall of Fame and many others like USSA, ISA, and Heartland. This documentary follows the men of Team Hollis, with more than a few big home run hitters, as they venture on their quest to win a World Title at the highest level of slow pitch softball in the USA. View their tournament schedule here.

The Baby Boomers of today are a new breed with 30% of the American population being over 50 years old. In past generations, 50 and 60 something's were ready for retirement and a rocking chair. Today, these same people are competing in all sorts of sports and by doing so, extending their lives. Our show will start to focus on slow pitch softball, the world's fastest growing sport for young and old people alike with over 40 million participants in the United States alone which makes it the number one participant sport in the country. Join us as we unfold the stories behind the men who are redefining what it means to live and follow Team Hollis on their journey into their extra innings of life.

Team Hollis is compiled of the very best players from the best teams around the country. In 2012 the team's national tournament record was 38 & 9 while winning 6 national tournaments. This includes the World Masters in Las Vegas which is considered by most knowledgeable sportsman as the World Championship as all of the very best teams are represented. Learn more about Team Hollis here and check out their upcoming tournament schedule here.